Turkey is known as the land of civilizations and has a long history that tells the story of the rise and struggle until it reached its high position in this era; Turkey has been able to be a pioneer in several fields, and this is what attracted attention towards it and pushed people to come to it from all over the world. With the intention of tourism, stability, and work.
And when talking about the most prominent things Turkey is famous for, we can only mention Turkish cuisine, which includes the most delicious foods that have added new and rich flavors to the world of food and sweets. So, if you want to make a tourist trip to Turkey, we have prepared a list of the most famous Turkish foods that You should taste in their original place.
Iskender Kebab:
This meal comes at the forefront of the famous taste in Turkey, and its origins go back to the city of Bursa, where it was invented by a person called Mehmet Ugly Iskandar in the nineteenth century to gain international fame.
As for the ingredients of this dish, it is a lamb grilled on charcoal with the addition of bread pieces and delicious tomato sauce in addition to yogurt and butter to form an irresistible rich mixture of flavors.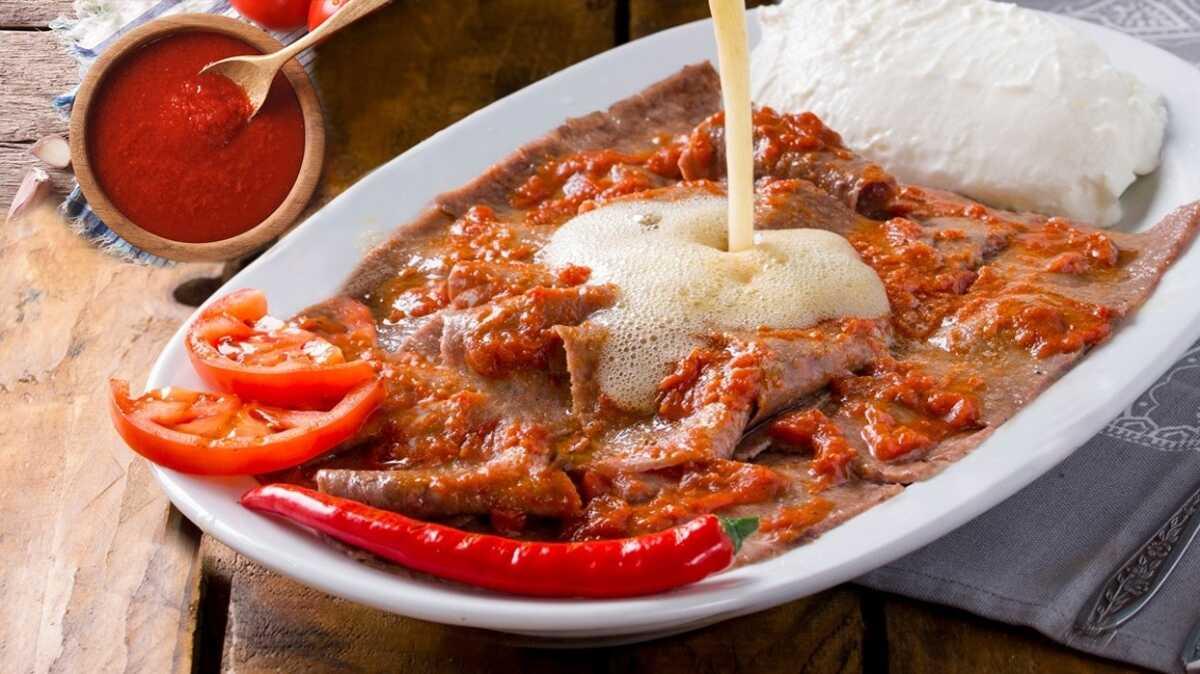 Salt-coated chicken:
This dish is considered one of the most delicious recipes that you must taste, and it is a chicken that is stuffed with rice. Then it is completely buried in salt and entered into the oven, and after extracting it, the salt that forms a hard crust is broken around it. Then, finally, the ingredients that are entirely cooked are extracted. We recommend that you eat this dish at the Hatay Sofrasi restaurant in Istanbul, as it is considered the best restaurant that offers this meal.
Tantuni kebab:
Mersin is famous for introducing and inventing this meal. Given that Mersin is located in the southern part of Turkey, it is greatly influenced by Arab cuisine and its spices.
This dish is a piece of beef or lamb fried in oil after seasoning it with a unique set of spices and served with pieces of lemon and parsley, and it is one of the most popular meals in southern Turkey.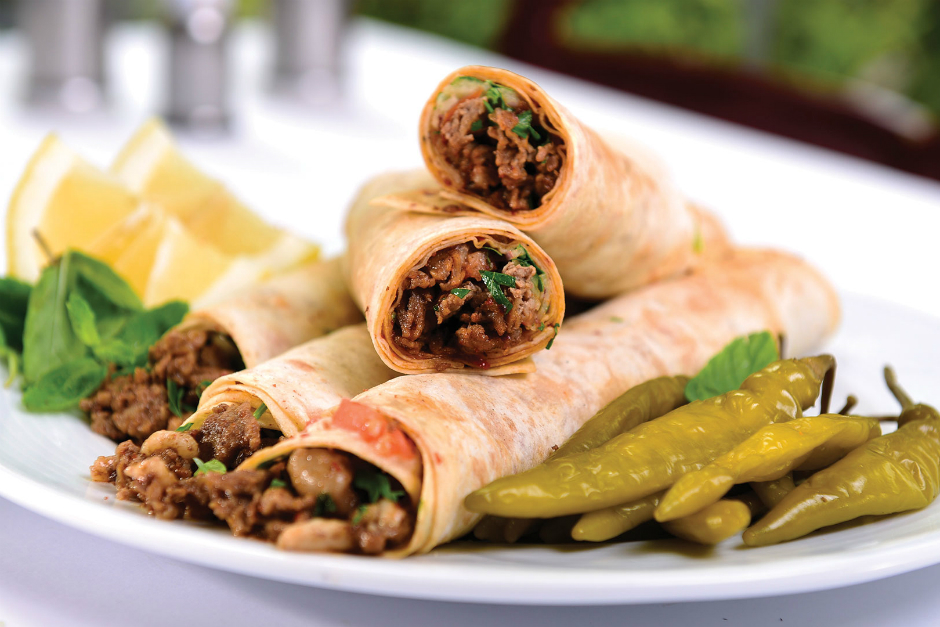 Turkish kibbeh:
Of course, it is known that kibbeh, in general, was invented in the Syrian city of Aleppo and then moved to other Arab and international kitchens. However, Turkish kibbeh is unique from others in that it is made from wheat semolina, nuts, pomegranate molasses, and thyme are added to it in addition to meat. In Turkey, it is called chi kofta considered one of the most popular meals in Turkish lands.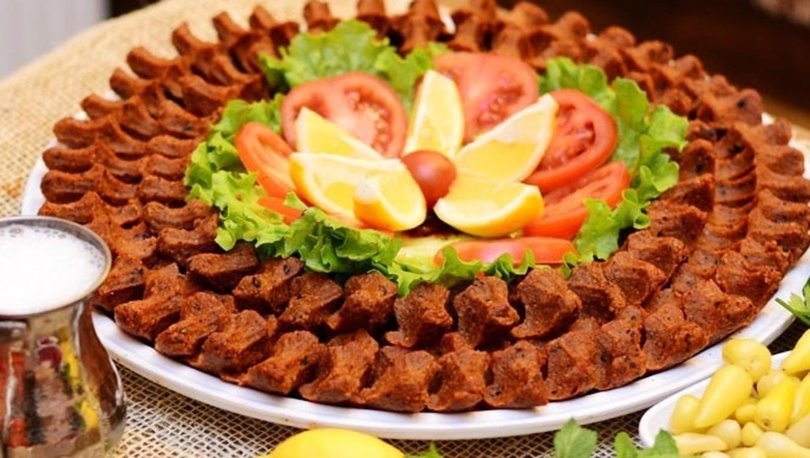 Turkish Shawarma:
Or, as it is called within Turkey, the doner and the discovery of shawarma dates back to the Ottoman era, and it is one of the most popular meals. And accessories can be served either in the form of sandwiches or meals, and this meal has spread worldwide and gained great popularity.
Manti:
When you hear the word manti, you immediately think of the delicious Turkish pancakes, which are stuffed with meat and boiled after seasoning them with the best spices and adding oil and yogurt. They are one of the most famous traditional Turkish recipes—Ottoman for an unforgettable experience.
Meat with dough:
The origins of this meal go back to the Aleppian kitchen, but it has gained tremendous popularity in Turkey. As a result, it has become one of Turkish cuisine's most delicious and traditional recipes. As for the method of preparing the recipe, it is precise as its name is a dough covered with spiced meat with spices and mixed with parsley, Onion, and pomegranate molasses, then put into the oven and eaten with Ayran's yogurt.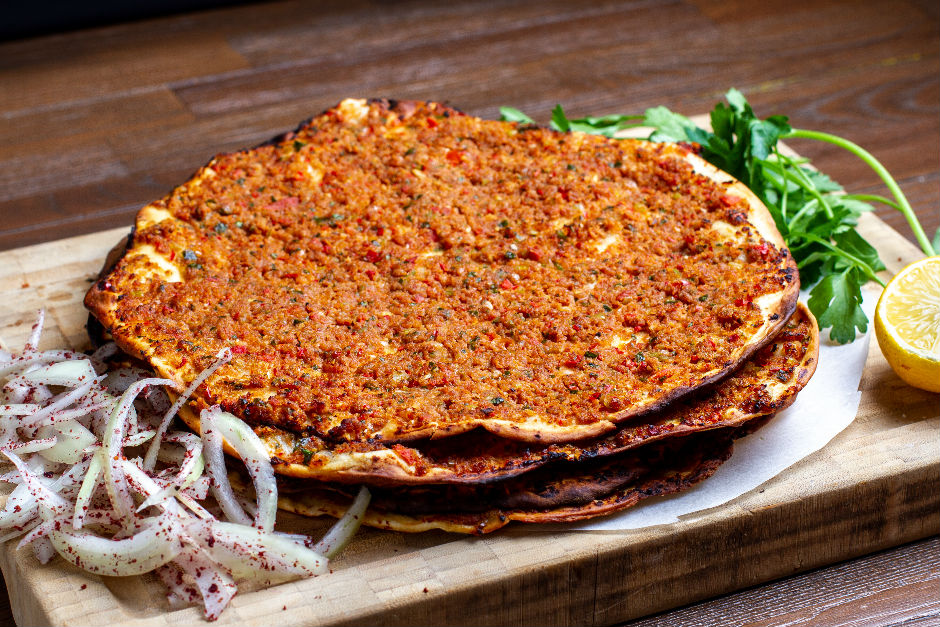 Lips of Khanum:
Shafaif al-Khanum comes at the forefront of Turkish desserts, which are famous for their deliciousness, which are sweet pancakes prepared from eggs, milk, sugar, mane, flour, and lemon juice. Despite their simplicity, their taste will take you to another world.
Kemal Pasha dessert:
The reason for this type of dessert is named after the Kemal Pasha region in Turkey. It is a type of pastry that is shaped into balls, filled with cheese, and then fried with abundant oil as soon as it comes out of the oil until it is dipped in the country. The most delicious sprinkled with pistachios is considered one of the most delicious types of sweets in Turkey.